With increase in the usage of the Internet, there has been an exponential increase in the use of online social media and networks on the Internet. Websites like Facebook, YouTube, LinkedIn, Twitter, Flickr, Instagram, Google+, FourSquare, Pinterest, Tinder, and the likes have changed the way the Internet is being used. However, widely used, there is a lack of understanding of privacy and security issues on online social media.
Privacy and security of online social media need to be investigated, studied and characterized from various perspectives (computational, cultural, psychological, etc.). Student completing the summer school will be able to appreciate various privacy and security concerns (spam, phishing, fraud nodes, identity theft) on Online Social networks, and will have hands-on experience on collecting, analyzing, and inferring some security and privacy aspects of OSN.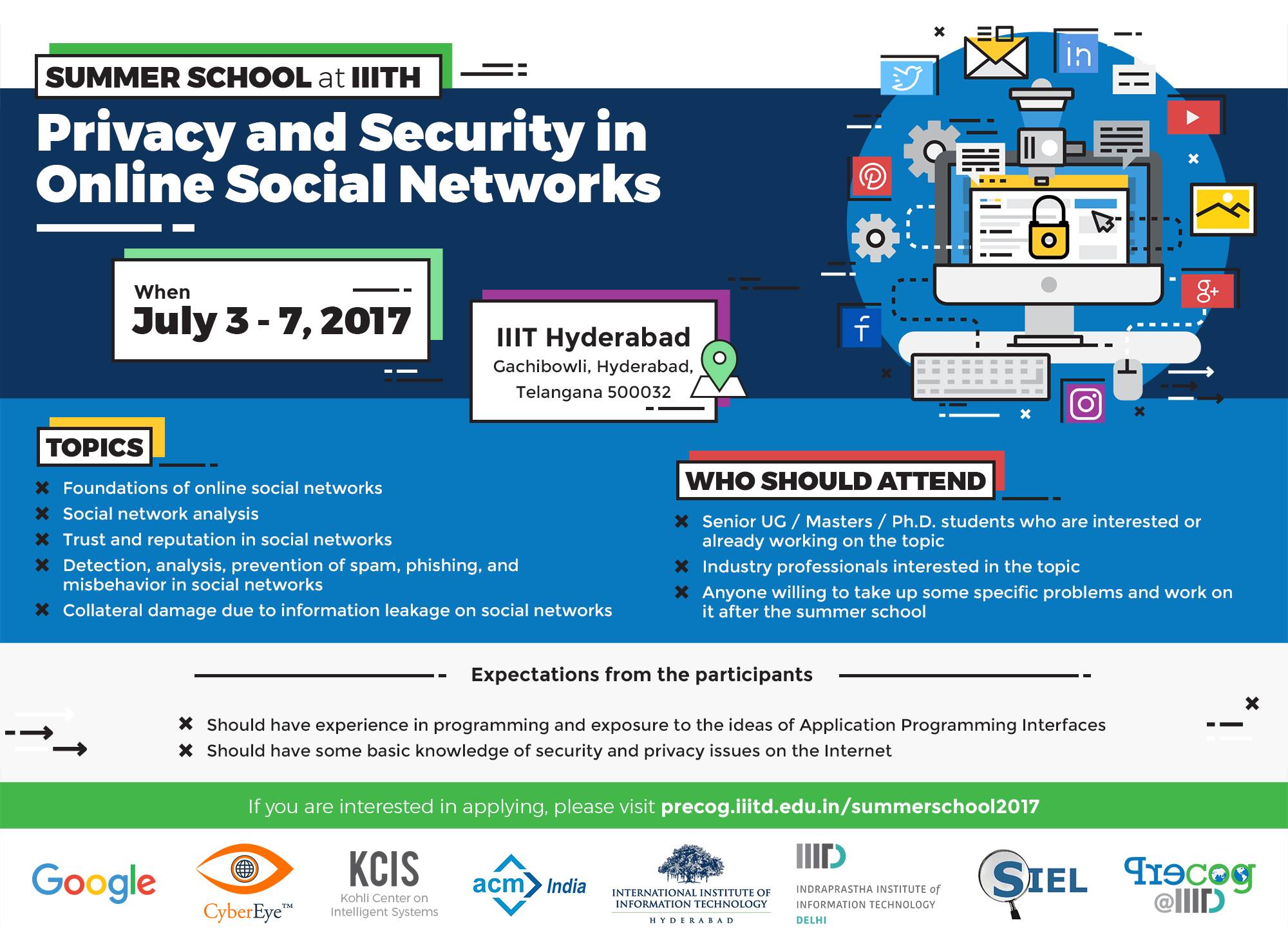 Scope
Foundations of online social networks
Social network analysis
Trust and reputation in social networks
Detection, analysis, prevention of spam, phishing, and misbehavior in social networks
Collateral damage due to information leakage on social networks
Who should attend?
Senior UG / Masters / Ph.D. students who are interested or already working on the topic
Industry practitioners / developers who are keen on augmenting their skills
Anyone willing to take up some specific problems and work on it after the summer school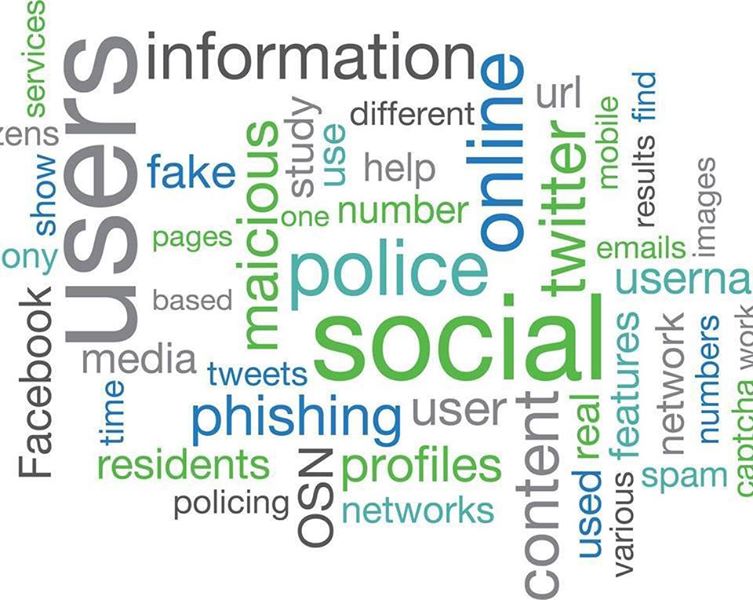 Certificate
Each student will receive a certificate on completion of the summer school.
Expectations from the participants
Should have experience in programming, preferably Python.
Should have some basic knowledge of security and privacy issues on the Internet